Strange Sensation feat. JoAnna Leaton
Strange Sensation feat. JoAnna Leaton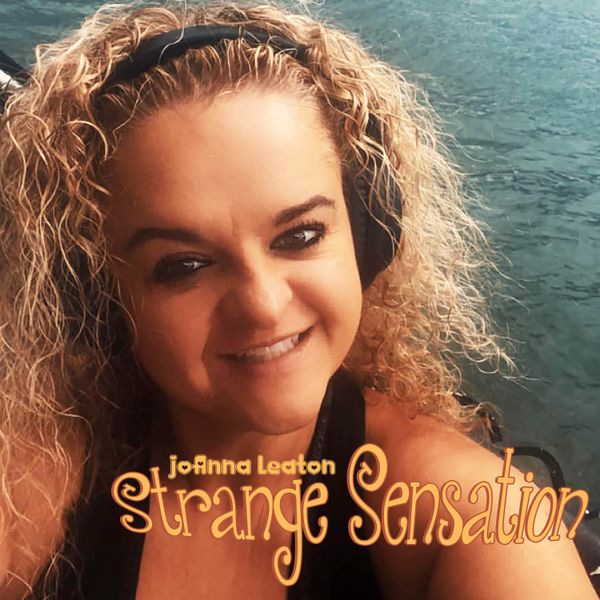 GOTTA HAVE FUN!
In this newest installment of
Brian Walton's
Top hit
Strange Sensation
,
JoAnna Leaton
delivers a command performance with undeniable skill and power ala Reba or Wynonna. Powerful guitar riffs, impeccable drum work, and strategically placed brass hit's only enhance the energy even more which is guaranteed to have you dancing in the streets!
Brian first wrote and composed Strange Sensation in 1986 in collaboration with singer/songwriter Jill Colucci (Travis Tritt/Wynonna Judd) elements of which were featured in the ABC television series America's Funniest Home Videos (1990) and Wynonna Judd's top country hit No one else on Earth (1992). Brian rewrote the lyrics and included the song on his debut album Made in the Shade in 1993 which rose to Billboard's top 100 ranking in 1994.
Review
The New Classic: Strange Sensation feat. JoAnna Leaton
Jaw-Dropping Radio December 2022
The year was 1994; Kurt Cobain had just died, and punk rock music was exploding all over the charts. However, a massive country-pop hit was also climbing the billboard charts. And that song was Strange Sensation, and the man behind it was the musical mastermind, Brian Walton. Over two decades later, singer JoAnna Leaton, would collaborate with the legendary producer and musician who made the 1994 chart-topping smash to create a modern take suitable for Disney.
Strange Sensation hits the ground running. Yes, the guitars roar like ferocious lions, and the pulse-pounding percussion section packs more punch than 20 energy drinks, and all of this happens in the first ten seconds. After the explosive intro reaches its peak, JoAnna Leaton, the flawless rising star, makes her presence felt.
Moreover, the fabulous singer blazes a beautiful trail through the superstar production. That said, she takes complete control with a strong, ambitious vocal performance. Undoubtedly, she smoothly adapts to the powerful musical shifts in Strange Sensation with grace and skill.
Without question, she vocally dominates until the guitar solo. By the end, JoAnna proves that she belongs in the music industry. Not only that, the amazing singer shows everyone that she can hold her own even with the hottest music legends.
Strange Sensation feat. JoAnna Leaton
Available here and on all major streaming services. The perfect Christmas Gift!